12/1/2021
Color Munki Display Software Download Mac
Started with Bm437Verite9x14.FON, but like most 9x14 bitmap fonts this is just an 8x12 plonked in a 9x14 grid. So inspired by the look of the MSWindows Terminal 8x12 font that I got used to with an older display, I modified the Verite 9x14 into a true 9x14 bitmap font. Can be used in the MSWindows Command Prompt type windows.
Adobe is changing the world through digital experiences. Our creative, marketing and document solutions empower everyone — from emerging artists to global brands — to bring digital creations to life and deliver them to the right person at the right moment for the best results.
Use ColorMunki Display and its included software for a more perfect match between your display and printer, taking the guesswork and frustration out of making sure the color you see on your monitor or projector is the color you can expect from your printer. Apple Software Update is a software tool by Apple that installs the latest version of. Start the ColorMunki Display software and open the preferences. On a Windows PC click File Preferences from the top menu strip. On a Mac click ColorMunki Display Preferences, again from the top menu strip. In the 'Profile Settings': a. Set the Gamma to 2.2 (this will then balance contrast with that of print).
Author :- Graeme Gill (Home Page)
Last updated 2020/11/26
Introducing the ArgyllPRO ColorMeter V1.5.4
V1.5.4 is compatible with Android 11.
ArgyllPRO ColorMeter is an Android application for Tablets and Phones, that lets you use all your USB connected color measurement instruments on the go. If you need to measure light or color in Printing, Photography, Lighting, Graphic Design, TV, Film or Video, then you will want to check it out in the2 Minute Overview + Guided Tour
Video
.
For complete details, please see the ArgyllPRO website.
ArgyllCMS

Current Version 2.1.2 (14th January 2020)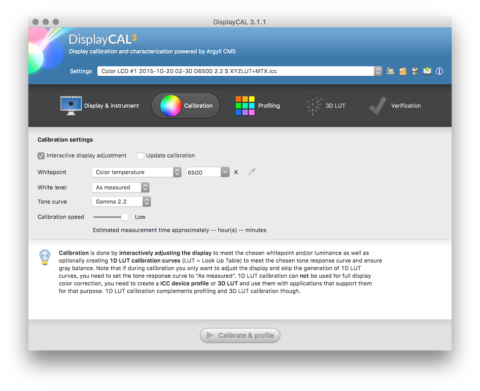 ArgyllCMS is an ICC compatible color management system, available as Open Source. It supports accurate ICC profile creation for scanners, cameras and film recorders, and calibration and profiling of displays and RGB & CMYK printers. Device Link can be created with a wide variety of advanced options, including specialized Video calibration standards and 3dLuts. Spectral sample data is supported, allowing a selection of illuminants observer types, and paper fluorescent whitener additive compensation. Profiles can also incorporate source specific gamut mappings for perceptual and saturation intents. Gamut mapping and profile linking uses the CIECAM02 appearance model, a unique gamut mapping algorithm, and a wide selection of rendering intents. It also includes code for the fastest portable 8 bit raster color conversion engine available anywhere, as well as support for fast, fully accurate 16 bit conversion. Device color gamuts can also be viewed and compared with a modern Web browser using X3DOM . Comprehensive documentation is provided for each major tool, and a general guide to using the tools for typical color management tasks is also available. A mailing list provides support for more advanced usage.
Argyll is a collection of source code that compiles into a set of command line tools, licensed under an AGLP license.

Argyll also includes a general purpose ICC V2 profile format access library, icclib, and a general purpose CGATS file format I/O library.

Also hosted here, is DPS a 'Demo Print System'. This is an inkjet printer driver framework, currently aimed at driving the Epson R1800 printer. This is under development, and not yet complete.

Your continued support is important.
Unfortunately programmers and color experts can't live on encouragement and complements alone - they have bills to pay, equipment to keep up to date, instruments to buy, and other financial obligations such as maintaining a roof over their heads and keeping the lights on, just like normal people. Currently it is only your support that will allow me to continue working on ArgyllCMS, rather than having to do something else. So if you find ArgyllCMS valuable, and would like to continue to have technical support, bug-fixes, updates and drivers for new instruments, and support for new technologies, or you appreciate having serious color management available on platforms other than MSWin and OS X, then it's a really good idea to provide some support via a donation that reflects the value it has to you.
If you are a casual or hobby user, then something like $5 - $100 may be appropriate, depending on how deep your pockets are.
If you are using ArgyllCMS in your business, an annual donation, of (say) 5-20% of the cost of the commercial software you have not had to pay for, would make a great deal of difference in ensuring that it continues to be available.
If you are distributing ArgyllCMS as part of some other free package, then please make your users aware of the need to support the software that you and they depend upon.
If you are distributing ArgyllCMS as part of some other package that you are make money out of (e.g., a commercial Linux distribution where ArgyllCMS is providing a feature that allows Linux to be on par with other operating systems with regard to Color Management), then it would help tremendously if you treated it like other key software you depend on, and make an allowance to contribute a portion of a full time developers salary every year.
No contribution is too small - it all adds up.
If there is an insufficient level of ongoing support, then there is still a very real possibility that you will return here in 6-12 months time, and find ArgyllCMS has gone.
NOTE
that if you
don't
wish to be publicly acknowledged, please say so in the Paypal message attached to the payment.
Thanks
to everyone who has made the effort to provide financial support, as well as the encouraging messages - you
are
making a difference in keeping ArgyllCMS available:
Alan Goldhammer, David Attwood, Paul Stein, Пивоваров Андрей, Mind On Photography, Greg Feeler, Joseph Ridgway, Flakey, Timothy Hope, Eugen Latmann, Nguyễn Minh Sơn, Rafal Fitt, Kurt Weidner, Guelette yves, Alexander Becker, Damiano Croci, Andre Kaltenbacher, Dariusz Chalanicz, Bruce Jaffe, Patrick Woods, Hans Thogersen, Wayne Sanderson, Ron Wood, Pascal de Bruijn, Paul Greenfield, Thomas Couch, Jarkko Lavinen, Patrick O'Gorman, Christophe Callais, George Daswani, Reg Francklyn, Thomas Gravdahl, Georg Mahnke, Beth Robinson, Reynald Aguinaldo, Nivien Saleh, Denise Enrique, Robert Solomon, Fotis Zagoras, Juan García, Gregory Peterson, Kevin Chester, Clark Jacobsohn, Steven Kucharzyk, Panini-Pro SW, Heinrich Holtgreve, Donald C. Lawson III, Damjan Petrena, Jacob Medinilla, Tomas l Martin Ore, Peter Fronteddu, Rachita Traian, Michael J Morongell, Scott Surbrook, John Holstborg, Prepress By Sloane, Jiabei Zhu, Udo Bachmann, Yury Lagoviyer, Richard Neil, Juho Kerola, Webster Dove, Mete Balci, 王 柄鈞, Teunis Polak, Normand Fortier, Robert Wignell, Greg Sullivan, Zhen Ren, Graham Byrnes, Mauri Eronen, Anna Cosseddu, Thomas Scholzen, Andreas Holzner, Patrick Lehmann, Wallace Murdoch Jr, Jens Emmerich, Roger Kerr, Vallo Kallaste, Eduardo Kropnick, Aaron Spesard, Ádám Csintalan, Olivier Maas, Peter Dumbell, Kyle Hawkes

Special thanks
to the following people who have made significant or regular contributions:
Lateral Imaging, Bergquist Johan, Fabio Giraldi, Harald Hugenschmidt, Fabio Bertolotti, Lorenzo Ridolfi,
Roy Jones,
Idea Digital Imaging, Дядов Васил, Novo Group,
Many thanks also
to Florian Höch for making ArgyllCMS more accessible via DisplayCAL, and contributing a portion of the donations to DiscalGUI from the following:
Norberto Mari, Evgeny Kalachikhin, Timothy Hope, Robert Dreyer, Jean-Pierre Labbé, Werner Beetz, Klaus Hanke, Roberto Sabatini, Jerome Hart, Paul Hudson, Stefan Berndt, Lance Emerson, Nesa Haustechnik Gmbh, Jean-François Urbain, David Millist, Darren Coen, Dragomirescu Mihai Dan, Rosedale Llc, Jayson Dear, Andy Radin, Stefan Knaab, Julian Oppermann, William Meils, Richard Willox, Lars Altenhain, Ryan Heasley, Kennedy, Jörg Arlandt, Łukasz Świątkowski, Sebastian Olar, William S. Jarriel, Mr J Cowley, Illustratrice/Cartoonist E Graphic Designer, George Roberts, Вячеслав Кузев, Ralph J Baron, Ian K Whitehead, Christopher Brown, Nicolae Racovita, Peter Pizzati Photography, Ka Man Choi, Markus Lasermann, Privatverkauf, Jose Ignacio Usoz, Bennett Andres, Colleen Davis, Keith Luken, Lorenzo Felloni, Wayne Sanderson, Александр Токарев, Hans Henrik Baek Thogersen, Zach Wolfe, Michael Weidemann, Aurimas Svedas, Ruven Kübler, Bruce Jaffe, Jeff Brandt, Andre Fesko, Darcy Delia Creatives L.L.C, Erin Green, Jef Gamblee, Andre Kaltenbacher, Lensvisions Studio, Pedro Rosario, M Colmore-Williams, Steven J Carr, Ronald Taylor, Henrik Nordin, Carly Broaddus, Paul-Clement Keller, Bernhard Zimmermann, Jeffrey Jeppesen, Belinda Kennedy, Marco Van Kleef, Martin Hohlweck, Christian Dämgen, Jaswant Madhavan, Andrew Marchal, Marc Kimana, Richard Crabbe, Rafal Fitt, Jochen Antesberger, Peter Mclean, Павел Стогов, Joao P N Pereira, Fabien Morange, Marc Auber, Roger Mueller, 傳宗 林, Kenneth Michaelis, Oleg Bagleybter, Eugen Latmann, Nuttapol Ruamtharnthong, Ian Scicluna, Riley Brandt Photography, Kevin O'Gorman, Corey Daley, Augusto Mendes, Francesco Corsini, Elisabetta Griguol, David Vogt, Christian Pipeau, Noel Ong, אסף אוחיון, Scott Maclean, Ton Sonneveldt, Thomas Schreffler, Alun Spencer, Keith Loven, Marc Bäder, Guy Mangiamele, Pid1 Technical Services, Matthias Siemon, Jessica Bair, Simon Ransom, Jeffery Webb, Дмитрий Михальцов, Zach Fine, Sverre Borge, Only Chirons Store, Pure Oasis Studio, Remark Mercado, Martin Nunlee, Ralf Rapude, Ashley Laughlin, Jory Paul, James Hunt, Nate Wright, Antons Kenga, Alex Guy Photo, Sebastien Thobor, Lutz-Rainer Käbberich, Gregor Kofler/Vxweb, Michael Frey, François Berne, Allen Morrison, Andre Thomas, Christian Bernhardt, Tarkan Sarim, Jörg Rickmann, 건후 김, Keith Loven, Larry Kraus, David Root, Joachim Kilchert, Paul Burkala, Nguyễn Minh Sơn, Ivan Cortazar, Oliver Petz, Bernhard Aeppli, Tomasz Kozik, John Bland, Gerry Allen, Xucong Zhan, Kitty Guerrilla Films, Llc, Vibo Photography, Cristian Popescu, Scott Surbrook, Israel Shapiro, Peter Angelo Lagamayo, Никита Орлов-Бернадский, Jose Ramiro Laguna, Viktor Novak, Fierce & Flower Limited, David Fencz, James Ford, Rachita Traian, Yves Gottet, 景峯 呂, Karl-Christian Thomle, David Brown, James Cramer, Marco Camenisch, Yong Kai Goh, Duncan Andison, Oleksii Logvin, Ricardo C Gargalaca, Quincy Lee, Margherita Orlandi, Werk, Thomas Couch, Christoph Schwarz, Jerbay, Michele Di Tullio, Milind Kothavale, Jack Pearson, Hattie Harris, Dc Photography, Daniel Muther, Dylan Dowling, Frank Maier, Marius Ottesen H., Jeremias T., Michael R., Patrick L., Jason J., Jc B., Winfried R., Gerold S., Dominik R., Gordon Klaus G., Michael Tasca, Tero Ojala, Signature Values, Ed Rudolph, Marcin Galczynski, Andrei Trifonov, Antony Foster, Erlend Ronnekleiv, David Leitner, Maxime Guedj, Steven Kucharzyk, Campbell Salgado Studio, Ann Nothrup, Thomas Ramsing, John Dickson, Matthew Erb, Bruce Bigby, Olaf Merker, Christian Seidel, Niclas Hermes, Lars Kaijser, Kotaro Sato, Summeraj, Karsten Schneeberger, Aaron Fuchs, Richard Liptak, Lynn Wei, Jose Thadeu Pinto Dantas Cavalcante, Francesc Basullas, Christian Stoitner, David Cecil, James Davis, Online Auctions, Brian Turner, David Skok, Jörn Beutner, Gilles Bangratz, Yury Shulhevich, Günter Althoff, Christophe Schaer, Christian Scholz, James Nielson, Stefan Sand, David Ord, Christopher Arbeiter-Grimus, Juan Luis Boya García, Robert Foster, Alexander Mccoll, Gerd Roesser, Marco Barbieri, Vidar Hoel, Michele Zundo, Ruppert Bohle, Nach Somanunt, Myles Shaftel, Jörn Benn, Francesco Muscolino, Daniel Schmiedchen, Paul Cartwright, Christopher Patmore, Matt Fretwell, Doris Klingbeil, Michael Vrana, Alex Christofides, Francois Kayat-Guizol, Thomas Ramsing, Paul Slabowski, None, Robert Milne, C.M. Barker, Gregory Bullough, Per Jensen, Christian Ahnen, Wayland Reeves, Ling Tsang, Jarosław Czerniak, Playmakers Creative Media Group, Bernhard Hager, Martin Huber, Ray Argall, Keith Gosse, Eric André, Gerald Feichtinger, Ivar Forss, Peter Dickinson, Gregory Couch, Maarten Paul Van Der Elst, Ariel Ramirez, Andre Oberhaus, Walter Guinovart Banchero, Martin Müller, Mikael Kvist, Tom Shapira, Fritjof Hempel, Heinrich Holtgreve, Nigel Print, Panini-Pro Software, Andrew Johnston, Stefan Schwenk
Downloads:
On Line Documentation
Download V2.1.2 Argyll Source Code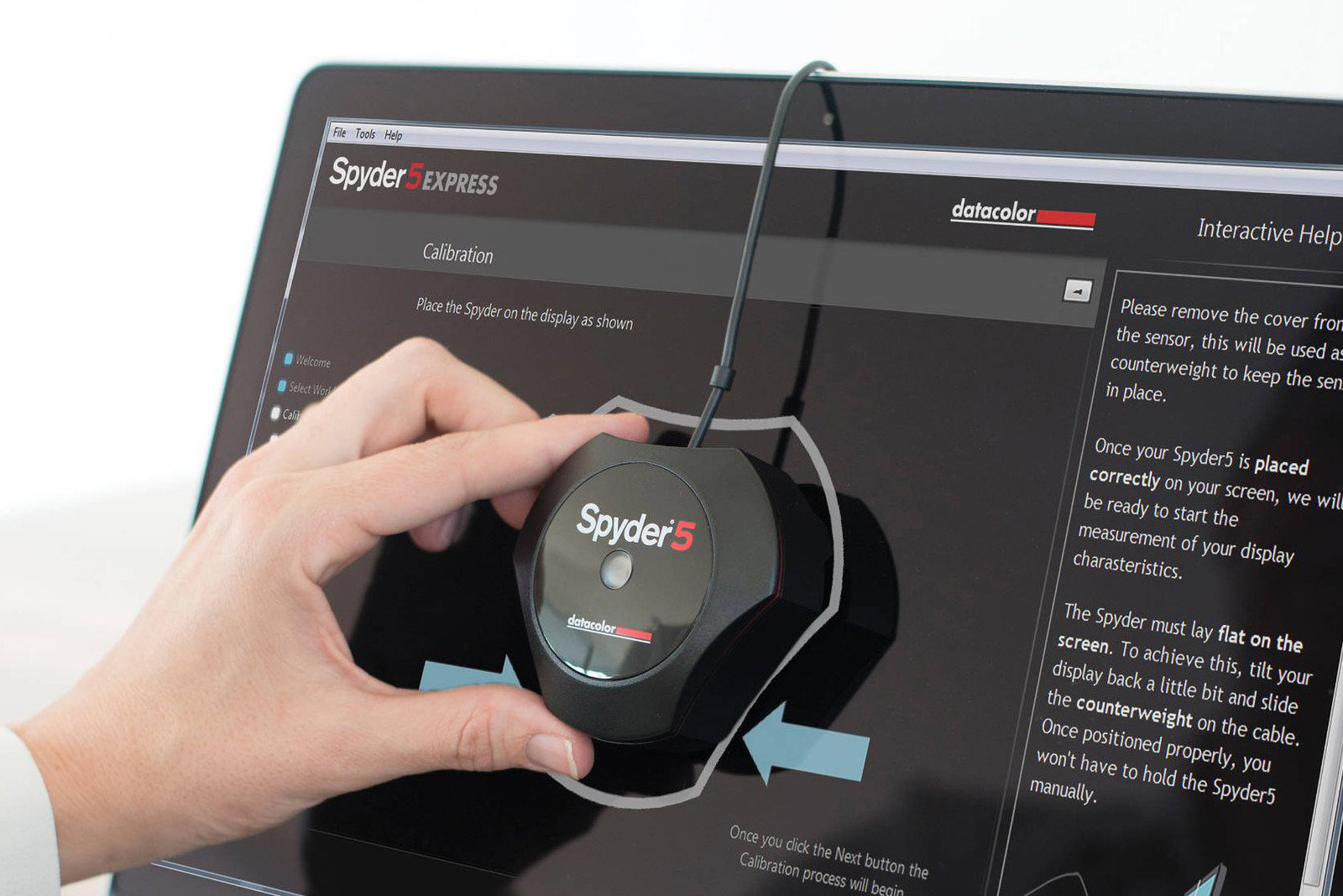 Download V2.1.2 Main Microsoft Windows executables
Download V2.1.2 Main Apple OS X executables
Download V2.1.2 Main Linux x86 Executables
Commercial Use and non-GPL Licensing
Download V2.16 icclib or cgatslib Source Code
Download DPS Source Code
Download SnoopyPro Source Code or Executables
ArgyllCMS mailing List Information
After you have downloaded the source or executables, please read the notes on installing.
Please note
that some of the
Linux
packages based on 'ArgyllCMS' have been modified in various ways, and may not work exactly the same as what is distributed here. If something doesn't work using such a package, please download the unmodified software from here and re-test before reporting a bug.
Getting Support for ArgyllCMS or reporting Bugs:
The best way of getting support in using ArgyllCMS or reporting bugs, is via the ArgyllCMS mailing List, where you will get the benefit of other knowledgeable people being able to help you.
You can also email me (Graeme Gill) directly. (See
Contact Me
below).
I do scan some of the relevant web forums sporadically, and others on those forums may be able to help:
For Video and TV calibration and Profiling, the AVS Forums.
For Film & Video color grading display calibration, Lift Gamma Gain is worth a look.
For Camera, Photography, Photo Printing and Display profiling, try Luminous Landscapes.
[ I recommend you
Stay away
from
DPReview
- their heavy commercial censorship makes it unsuitable for support or discussion. ]
For printing and practical color management, the Apple ColorSync List is worth looking at (many experts hang out there),
while Forums like Printer Knowledge may be better suited to those at a more hobby level.
Other software that uses ArgyllCMS:
DisplayCAL by Florian Höch

The Little Argyll GUI and A Color-Managed Linux Workflow by Russell Cottrell

Coloris by Rémi and Lionel Wetteren.
CoCa by Andrew Stawowczyk Long
Articles:
SwatchMate Cube, Part 1 - Out of the box accuracy
SwatchMate Cube, Part 2 - Can it be improved ?
Modifying the i1i0 table for the i1pro2
Colormunki Driver
Miscellany:
I'm not sure anyone other than myself will find this useful, but here is a true 4x19 MSWin Bitmap font - good for medium resolution displays where smaller anti-aliased TrueType fonts don't look so good (partly due to anti-aliasing being done in a gamma encoded space rather than linear light ?). Started with Bm437_Verite_9x14.FON, but like most 9x14 bitmap fonts this is just an 8x12 plonked in a 9x14 grid. So inspired by the look of the MSWindows Terminal 8x12 font that I got used to with an older display, I modified the Verite 9x14 into a true 9x14 bitmap font. Can be used in the MSWindows Command Prompt type windows. (A combination of FontForge and D.W.Emmett's Softy were used to modify the font.)
Color Munki Display Software Download Mac Installer
X Rite Colormunki Software Download
Colormunki Display Driver